Find startup jobs that match you
Start finding your true job today!
Finally, a site that cares about job seekers
Tried other job search sites, but can't help feeling you aren't a priority?
We get it. See why we are different:
We search for you
We scour the web for startup jobs you won't find anywhere else. Stop browsing through the same dull jobs you've seen on other sites.
We match you
Don't be defined by your last job title. Other job sites limit your search to job title and location. Find jobs that fit where you're going, not where you've been.
We make it easy
You don't need to enter your resume into another site. We make it easy to import your information, so signing up is as easy as clicking a button.
Job Seekers, welcome to your new home.
The Job Search, Evolved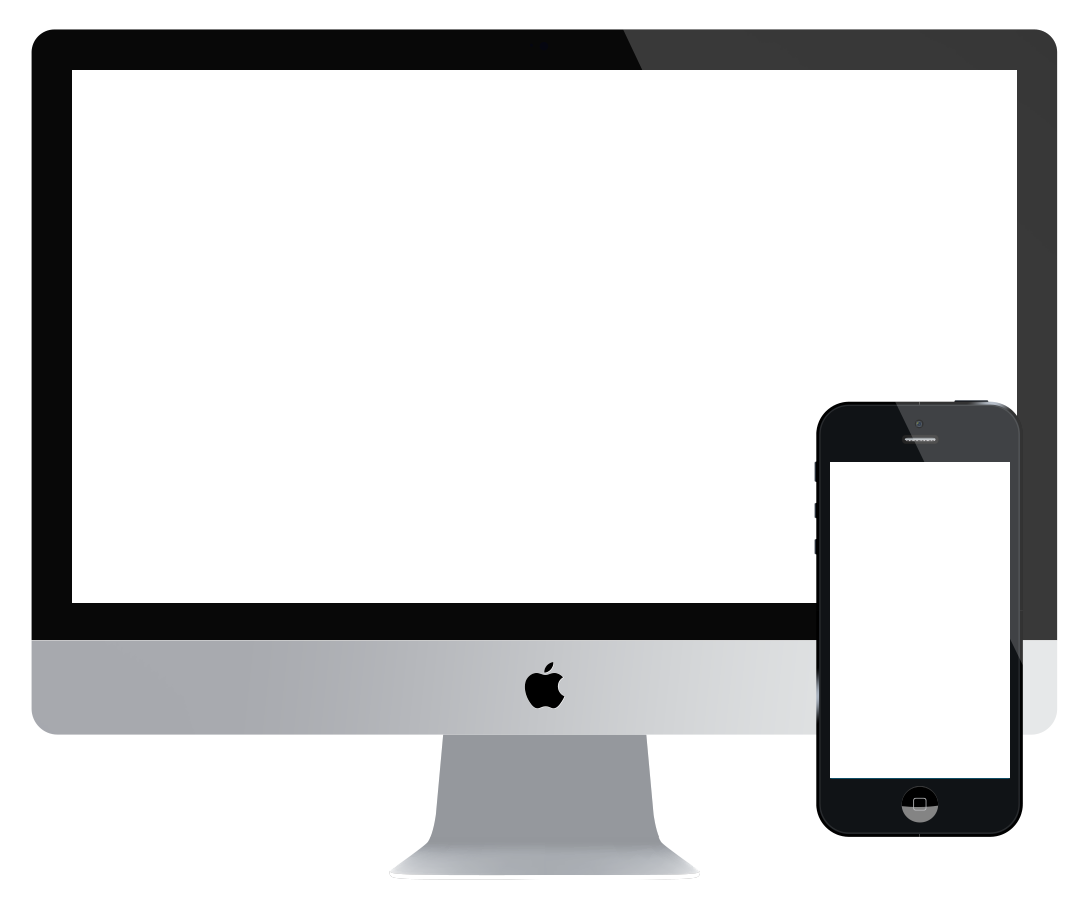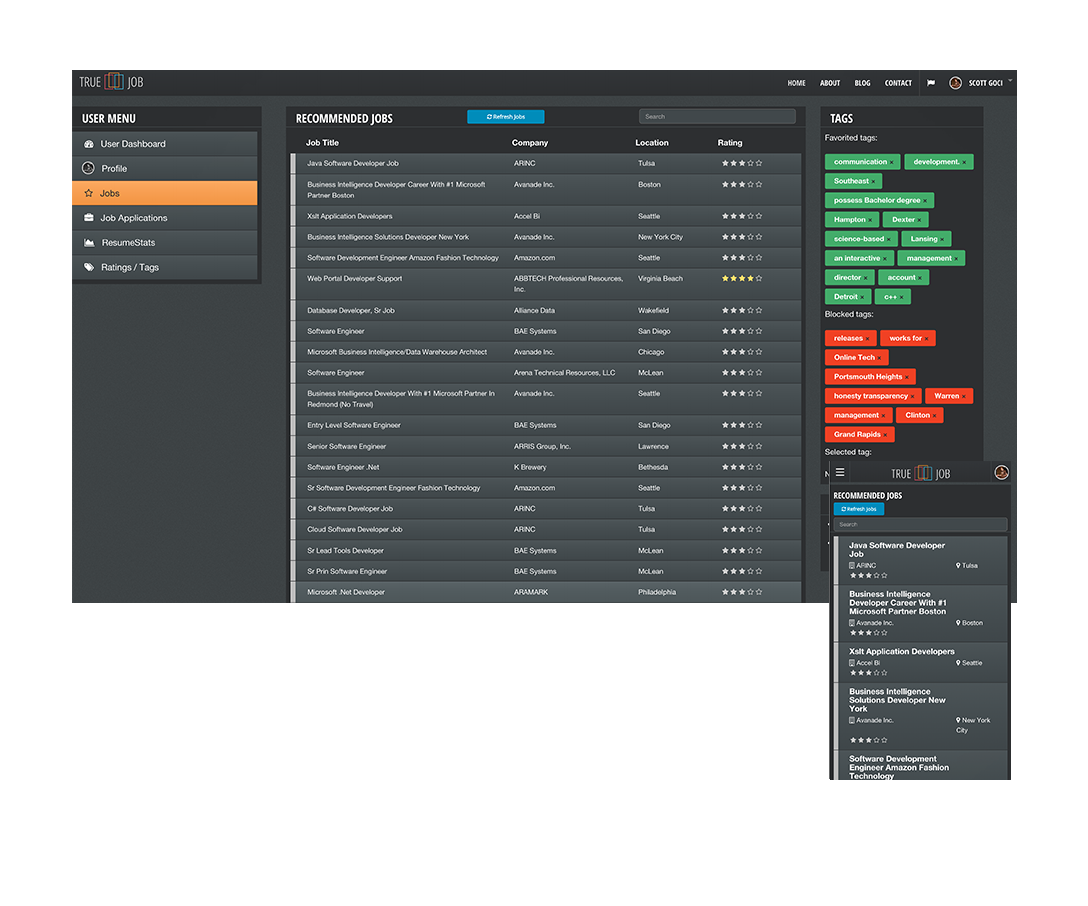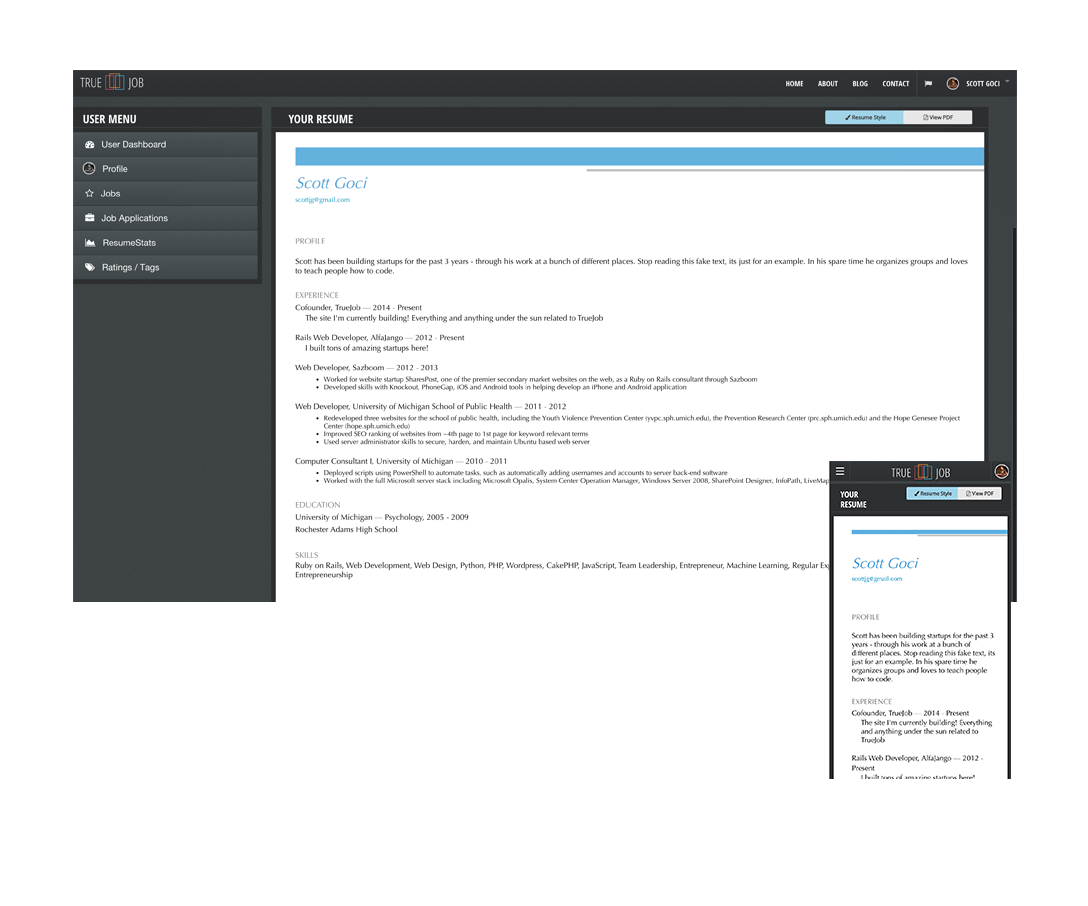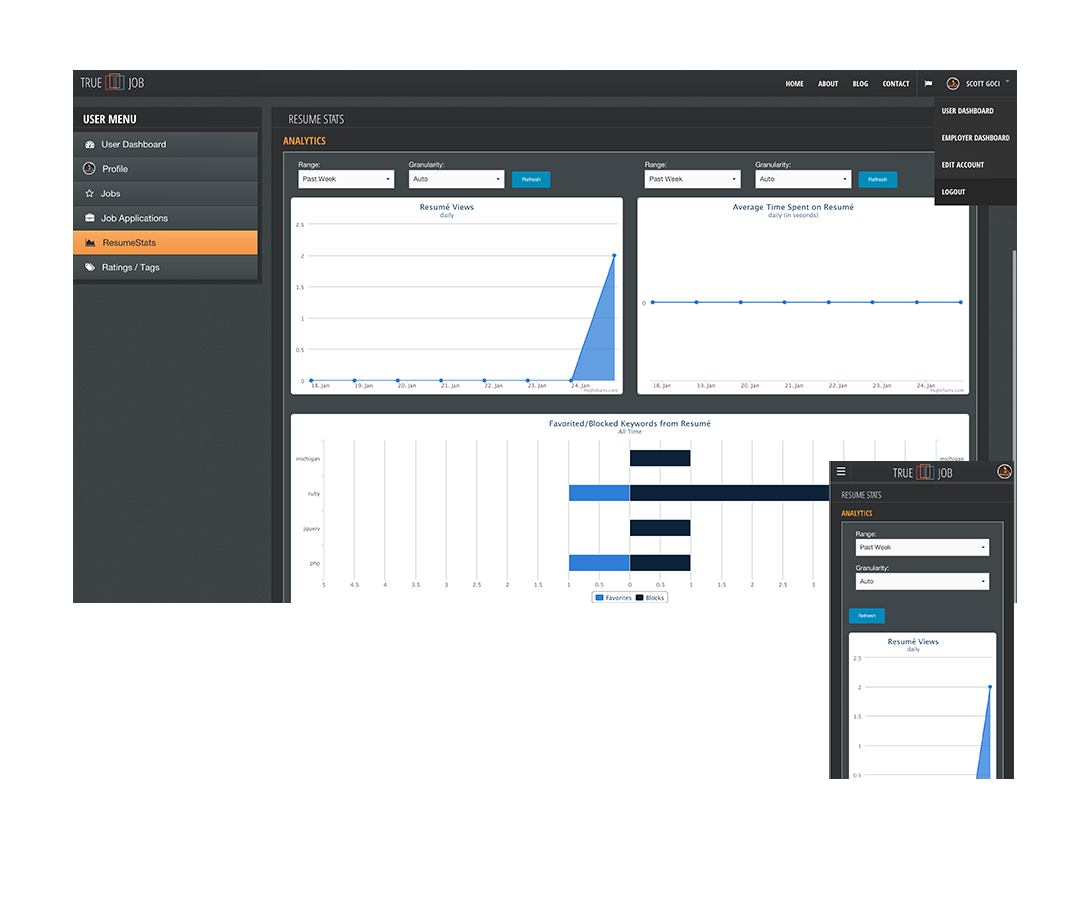 Feel like other job sites are wasting your time?
Interested in startups, but not sure where to look or what opportunities are out there?
We've built this site for you. Start rating and interacting with jobs and our matching technology will learn what interests you.
We're making job search more efficient and fun, and less stressful and frustrating.
Stay smart and find your true job.
What our users are saying
Emily T.
"I wanted to let you know how much I've enjoyed TrueJob so far. It's already saved me significant time and effort in my search and pointed me to some opportunities that I didn't know about. I'm planning on recommending it to friends as well."
A few months later: "I got a job at JSTOR and I love it! TrueJob definitely helped me a lot with the search, so thanks again."
Ryan H.
"I'm using TrueJob to try to find a software engineering position in town, and I love it so far! The ability to make custom tags is a wonderful feature, and seamless, too. I've found quite a few jobs to apply for, so thanks so much for working hard on TrueJob!"
Kelsey G.
"It's a great site so far and I'm looking forward to whatever updates you make in the future. I love the idea of using algorithms to more accurately match job seekers and potential employers."
Start finding your dream job
Latest from the TrueJob Blog
Not ready to create an account? Sign up on our mailing list for updates on expansion and more!
×